It's with our deepest regret that we have decided to TEMPORARILY CLOSE The Smuggler's Rest after TONIGHT DEC 22ND. In light of the latest government restrictions we have decided to close ahead of the imposed forced closure time of 3pm on December 24th. The numbers of Covid19 are rising rapidly and in particular in Louth with cases confirmed in neighboring village's over the last two days. This latest setback is devastating to our new business yet again but the health of our staff and customers remains our highest priority. The last thing we want is for any of our staff or customers Christmas to be ruined due to Covid19.
We are so sorry for any inconvenience this has caused for anyone booked with us the next two days. We would also like to thank every single person who has visited The Smuggler's Rest since we opened a little over a year ago! And to our amazing staff who have helped us bring Smuggler's to life...we cannot thank you guys enough!
Who knows when we will be back but the only thing we can assure you is WE WILL BE BACK!
STAY SAFE EVERYONE, ENJOY A DIFFERENT CHRISTMAS WITH YOUR FAMILY AND CLOSE FRIENDS... MAKE THIS A SPECIAL ONE... DON'T LET COVID RUIN THIS SPECIAL TIME OF YEAR!
LOVE FROM ALL AT THE SMUGGLER'S REST.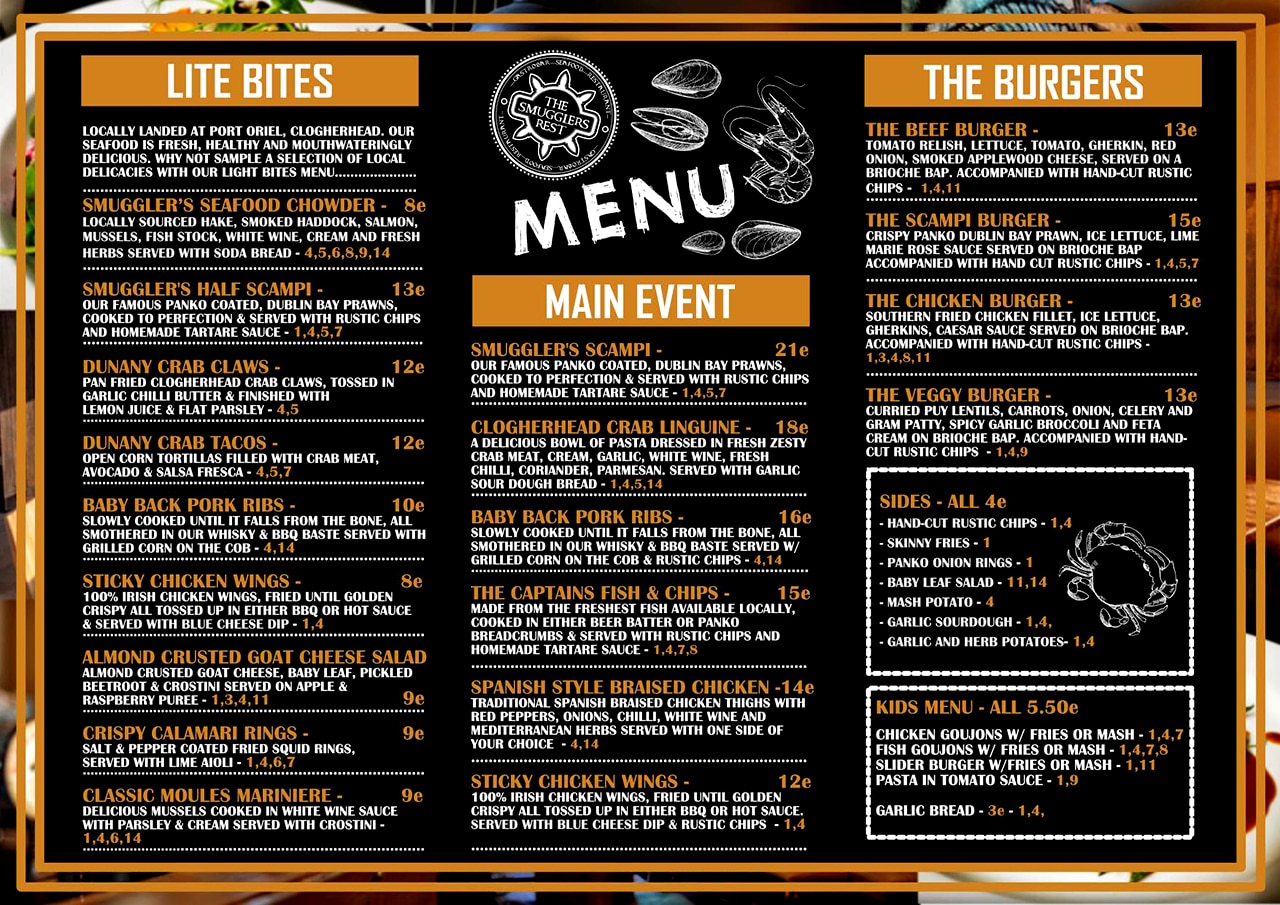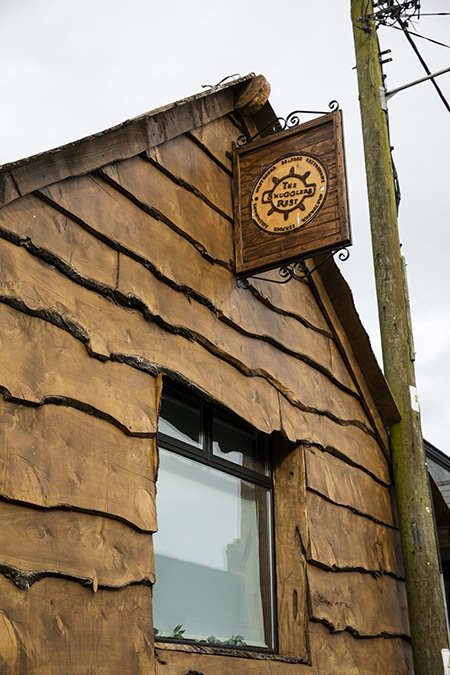 From the team that brought you Ireland's first Seafood, Music and Arts festival 'SeaFoodRocks' comes an exciting new establishment and a wonderfully unique twist on the casual dining experience. Located in Clogherhead, Co. Louth, ​The Smugglers Rest brings the fresh taste of Port Oriel and The Boyne Valley to your plate while serving up the finest local beers and spirits as well as the old favourites. The Top Deck Room will transport you into a hull of a 18th Century merchant vessel fully equipped for food, drinks and party catering.