Hello to all of our loyal customers & friends.
Unfortunately we have decided to remain closed until the indoor dining has resumed in July.
We would like to wish all the Pubs and Restaurants around the country the very best of luck today. It's been too long.
Stay Safe, see you all in July
Locally landed at Port Oriel, Clogherhead our seafood is fresh, healthy and mouthwateringly delicious. Why not sample a selection of local delicacies with our light bites menu.
Starters
Smuggler's Seafood Chowder … €9.00
locally sourced fresh and smoked fish in a white wine cream sauce (4,5,6,8,9,14)
Traditional Caesar Salad … €9.00
crisp baby gem lettuce, lardons of bacon, garlic and herb croutons, caesar dressing and topped with shaved parmesan
Add Garlic Prawns + €4.50 | Add Cajun Chicken +€3.00
Moules Mariniere … €9.50
fresh mussels cooked in white wine, fresh herb and finished with cream. Served with soda bread
Sticky Chicken Wings … small €8.50 | large €12.50
100% Irish chicken wings fried until golden crispy all tossed up in either BBQ or hot sauce and served with blue cheese dip (1,4)
Fivemiletown Goat Cheese Salad … €9.95
mixed baby leaf, pickled beetroot, candied walnuts, cherry tomatoes, balsamic dressing
Golden Fried Calamari … €9.00
cajun spiced rings of squid served on crisp baby leaf salad with garlic and lime aioli and marie rose sauce
Smugglers Scampi Tacos … €14.00
our famous panko coated Dublin Bay prawns with fresh mango salsa and microgreens in a soft taco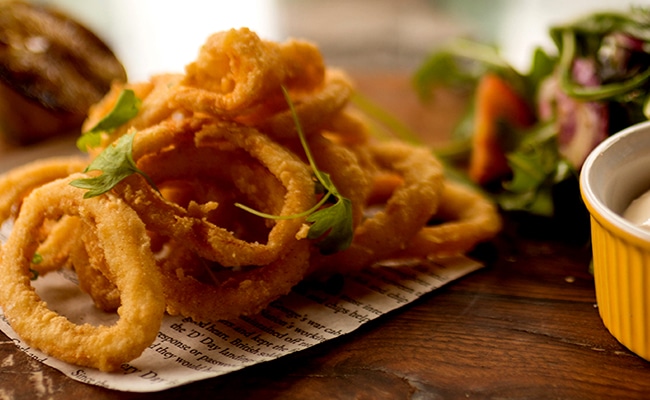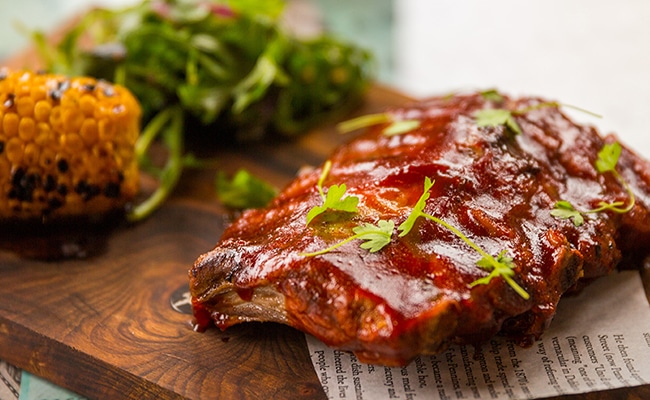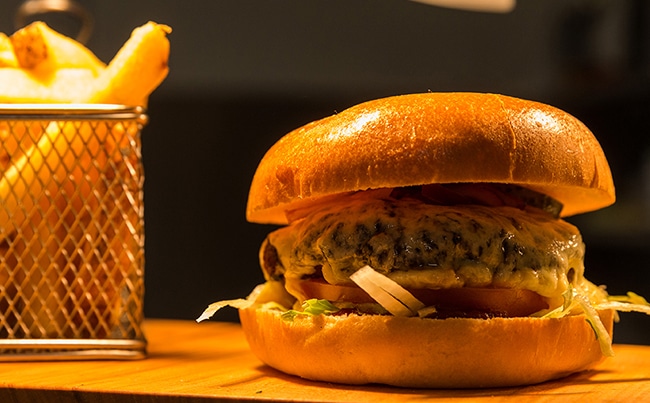 Mains
The Captain's Fish & Chips … €15.00
lightly battered locally sourced fish served with garden pea puree, homemade tartar sauce and served with rustic chips
Smuggler's Scampi … full portion €21.00 | half portion €14.00
our famous panko coated Dublin Bay prawns cooked to perfection and served with rustic chips and homemade tartare sauce (1,4,5,7)
Thai Green Curry
Veg … €12.95 | Chicken … €14.50 | Prawns … €16.50
sugar snap garden peas and baby spinach in a traditional Thai coconut curry served with scented basmati rice and naan bread
Penne Arrabiata
Veg … €12.95 | Chicken … €15.95
sauté red peppers, chilli and garlic in a lightly spiced tomato and basil cream topped with shaved parmesan and garlic bread
Seafood Penne  … €17.95
locally sourced smoked and fresh fish cooked in a white wine cream sauce finished with fresh herbs and garlic ciabatta
6oz Steak Sandwich … €16.95
cooked to your liking served on a toasted ciabatta with lettuce, sliced beef tomato, red onion marmalade and garlic mayo, rustic chips
Smugglers Beef Burger  … €14.50
Ballymaloe relish, smoked applewood, sliced gherkin, lettuce, beef tomato, pickled red onion served with rustic chips
The Chicken Burger  … €13.95
crisp shredded lettuce, tomato, garlic mayo and ruby slaw on a brioche bap accompanied with hand cut rustic chips
Red Pepper & Goats Cheese Risotto … €13.50
cooked in a white wine, garlic cream sauce finished with herb pesto
Oriental Stir Fry
Veg … €12.95 | Chicken … €14.50 | Prawn … €16.50
sautéed peppers, onions and mushrooms in homemade stir fry sauce finished with baby spinach, spring onion, sesame seed served with egg noodles or basmati rice
Little Pirates Menu
All €5.50
Penne Pasta
in a tomato sauce and garlic bread
Chicken Goujons
with chips or mash
Fish Goujons
with chips or mash
Burger & Fries
Wings & Chips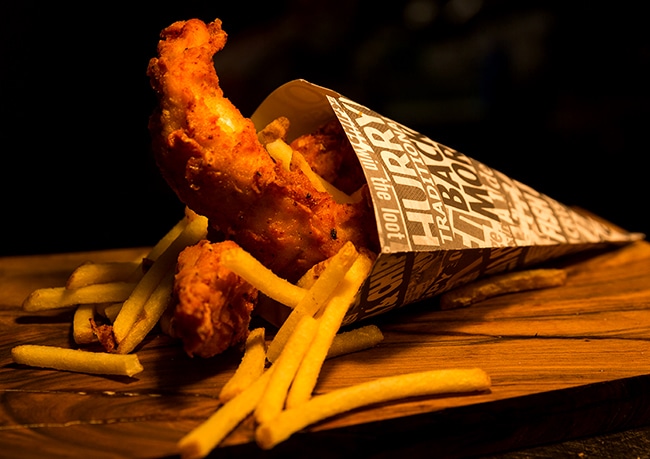 Sides
Rustic Fries … €4.00
Battered Onion Rings … €3.50
Mash / Champ … €3.50
Side Salad … €3.50
Skinny Fries … €3.50
Desserts
All €6.00
Selection Of Ice Cream
topped with homemade butterscotch sauce
Death By Chocolate
warmed chocolate cake served with vanilla ice cream
Apple & Cinnamon Crumble Tart
served with custard and vanilla ice cream
Cheesecake Of The Day
served with crème chantilly and fruit coulis
Hazelnut & White Choc Chip Brownie
warm chocolate sauce and vanilla ice cream
Allergens
1. Celery | 2. Cereals Containing Gluten | 3. Crustaceans | 4. Eggs | 5. Fish | 6. Lupin | 7. Milk | 8. Molluscs | 9. Mustard | 10. Nuts | 11. Peanuts | 12. Sesame Seeds | 13. Soya | 14. Sulphur Dioxide (sometime known as Sulphates)
The Smuggler's Rest
Harbour Road,
Clogherhead,
Co. Louth.
Ireland.
A92 XH2D
041 988 9302
Thursday
1.30pm - 11.30pm
Saturday
1.30pm - 11.30pm